OIL ON CANVAS
Chosen works 1975 - 2016
The pleasure which act of painting gives me is beyond description.
Time stops, everything that surrounds me disappear. It's magic.
That's why all my paintings are equally valuable for me – each one reminds me how happy I could be...
Tap / Click on the image to enlarge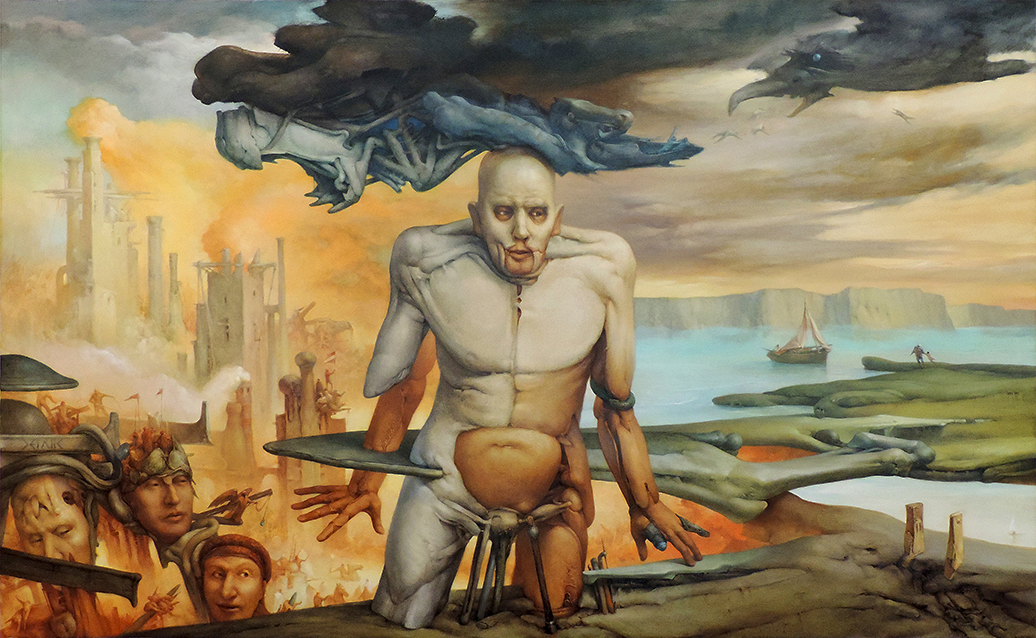 The mold of the man
Oil on canvas, 140 x 85 cm 2016.
Available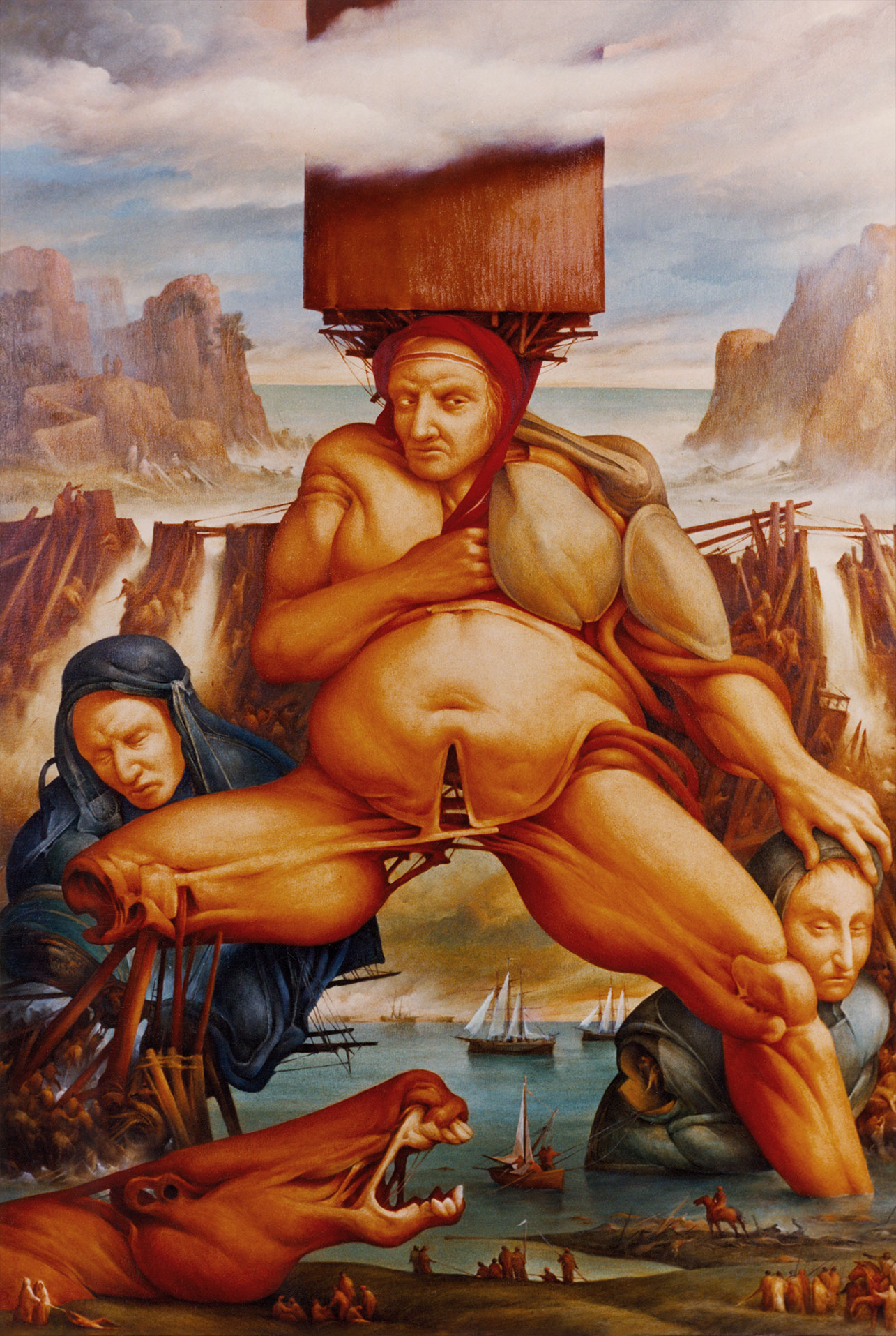 The burden of self-importance
Oil on canvas, 90 x 130 cm, 1997.
Private art collection, USA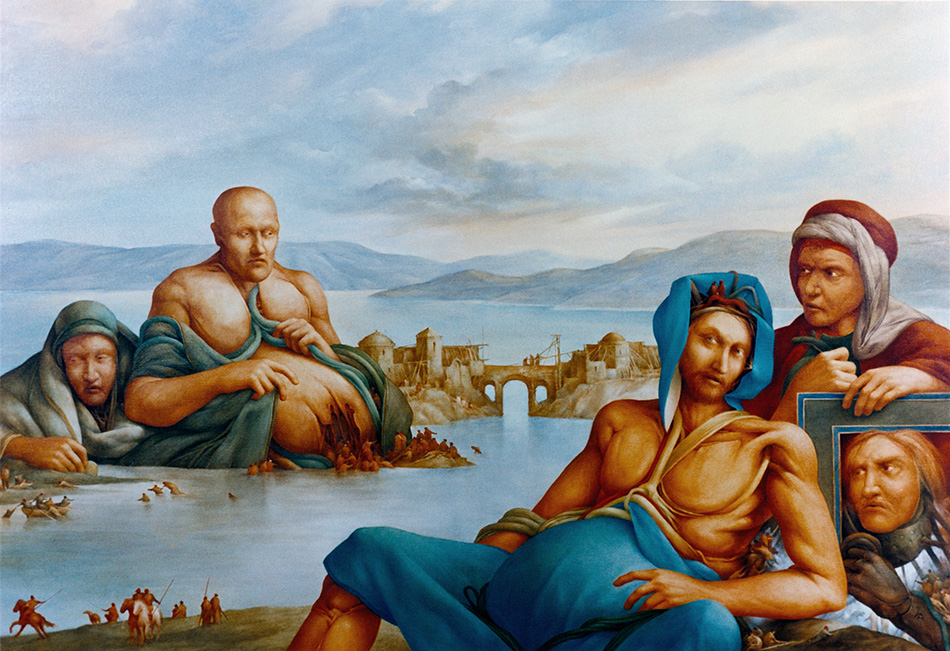 False prophets
Oil on canvas, 170 x 110 cm, 1996.
Private art collection, USA


The rage
Oil on canvas, 2 x 90 x 130 cm, 1995.
Private art collection, USA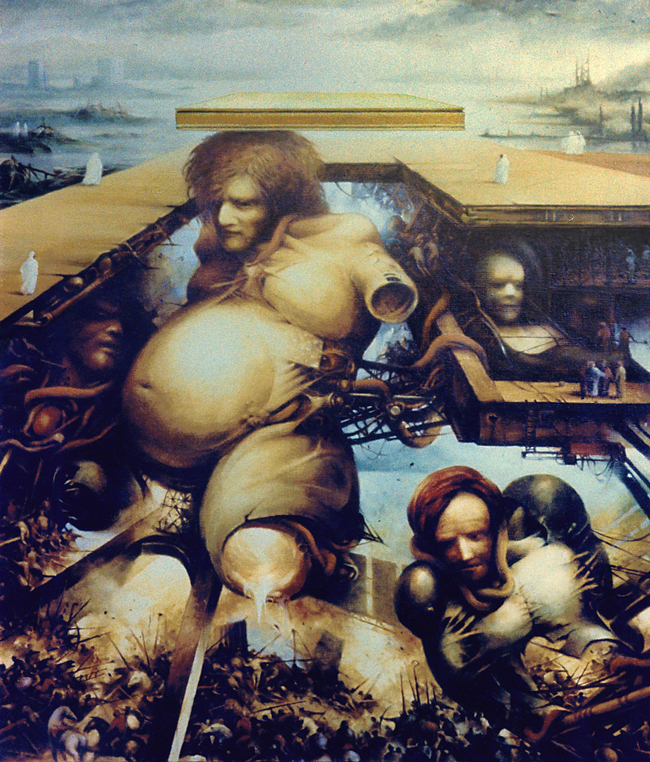 The dreamer
Oil on canvas, 60 x 80 cm, 1980.
Personal collection

One of my first works.
I was 14, and trying to find my way...

This painting was rejected by jury of important exibition for young tallents in Belgrade. Explanation: it is too obscure for a young person.
Two wings were added later that year.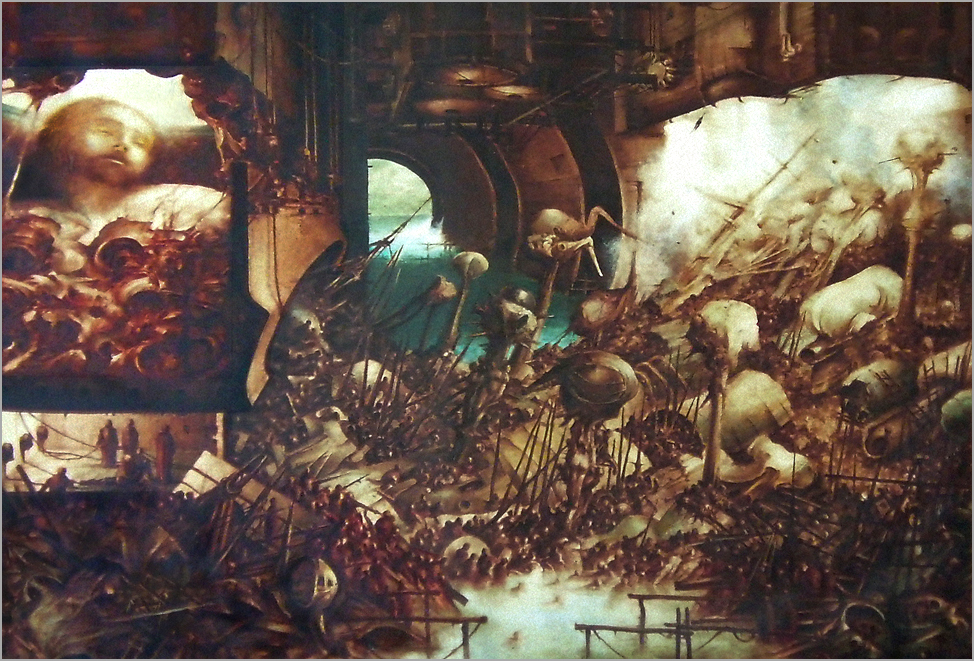 Past, present, future
Oil on canvas, 250 x 95 cm, 1974.
Personal collection