ARCHIVE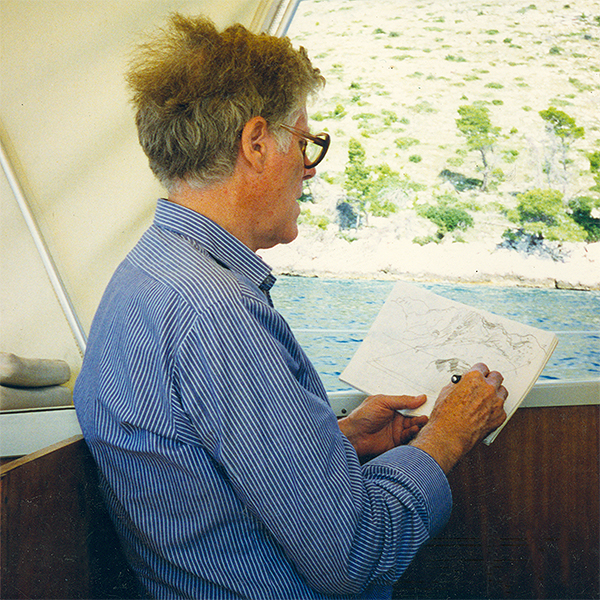 Light, vivid colors and contrasts of his childhood Dalmatia were always intertwined in everything he did. Wide sea which he grew beside, transformed him into eternal passenger for whom only a few countries and landmarks were unseen. The encounters with other people and cultures were recorded in his sketches and his art gained the character today called multiculturality, emphasizing basic human values.

Special chapter of his opus belongs to small formats, painted in tempera and pastel mixed technique, mostly maritime landscapes, religious and mythical scenes. He was proven master of the interior and grand formats, but nevertheless, working on small formats in last years of his life, he showed us that he is a true painter deep within his essence. For many, this body of work is the best thing he left us.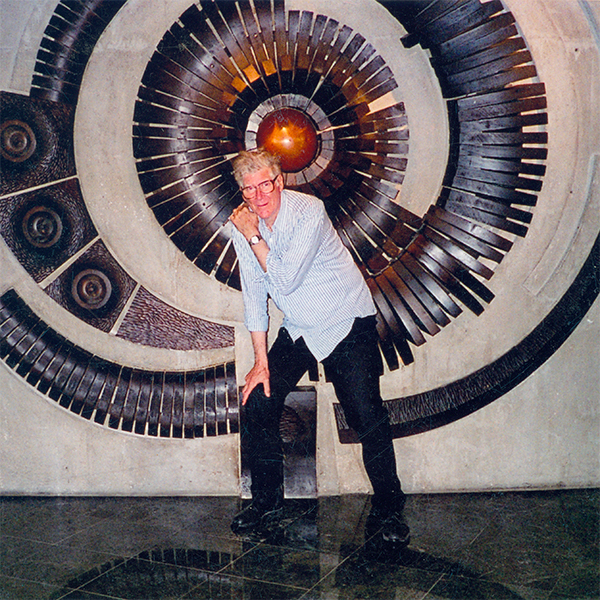 He tried himself in many areas of fine and applied arts guided by his always restless and inquisitve spirit. He designed luxury interiors in hotels and houses, congress centers, science institutes, museums and other public buildings in former Yugoslavia, Russia, Czech Republic, USA, Zimbabwe, Egypt, Tanzania and 15 more countries.

Faithfull to the idea that artwork has to be integral part of the interior, as it was in renaissance which fascinated him, he always found the way to implement paintings, tapestries and sculptures that he created, into the interiors designed by himself alone or in cooperation with other architects.

His goal was to enrich the interior and bring symbolism adequate for the interior's purpose.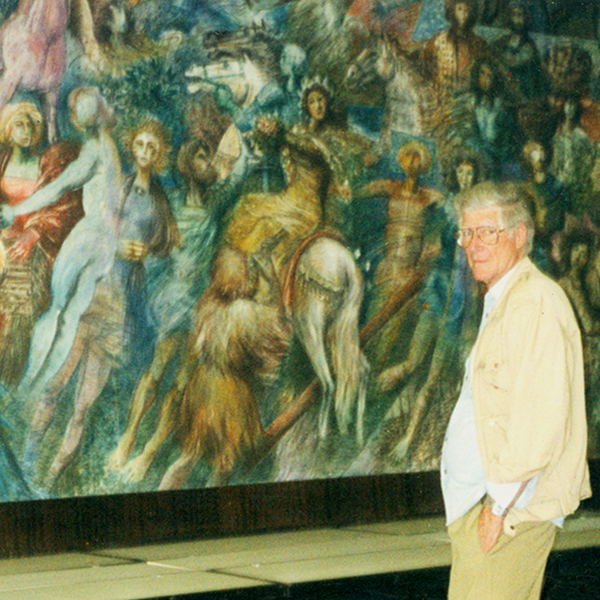 Solving technical problems in large scale paintings and sculptures manufacturing process he invented several completely new techniques, such as drawing on aluminum, applied in composition for Archeological Monuments Museum in Split and Beogradjanka Palace, or pastel coated with protective layer ensuring longevity, applied on Dubrovnik Theater stage curtain, Accra Conference Center etc.




In 2020 the animation of this artwork was made, by using the elements presented on one of his engravings as a base for the story of Danube river and important events through ten millenia of human presence on the river banks.

Producer Bojan T. Dragičević from Belgrade together with Dušan Đurić, Historian from Prinston university. Animation by Igor Vujčić and sound by Slavko Vesić.